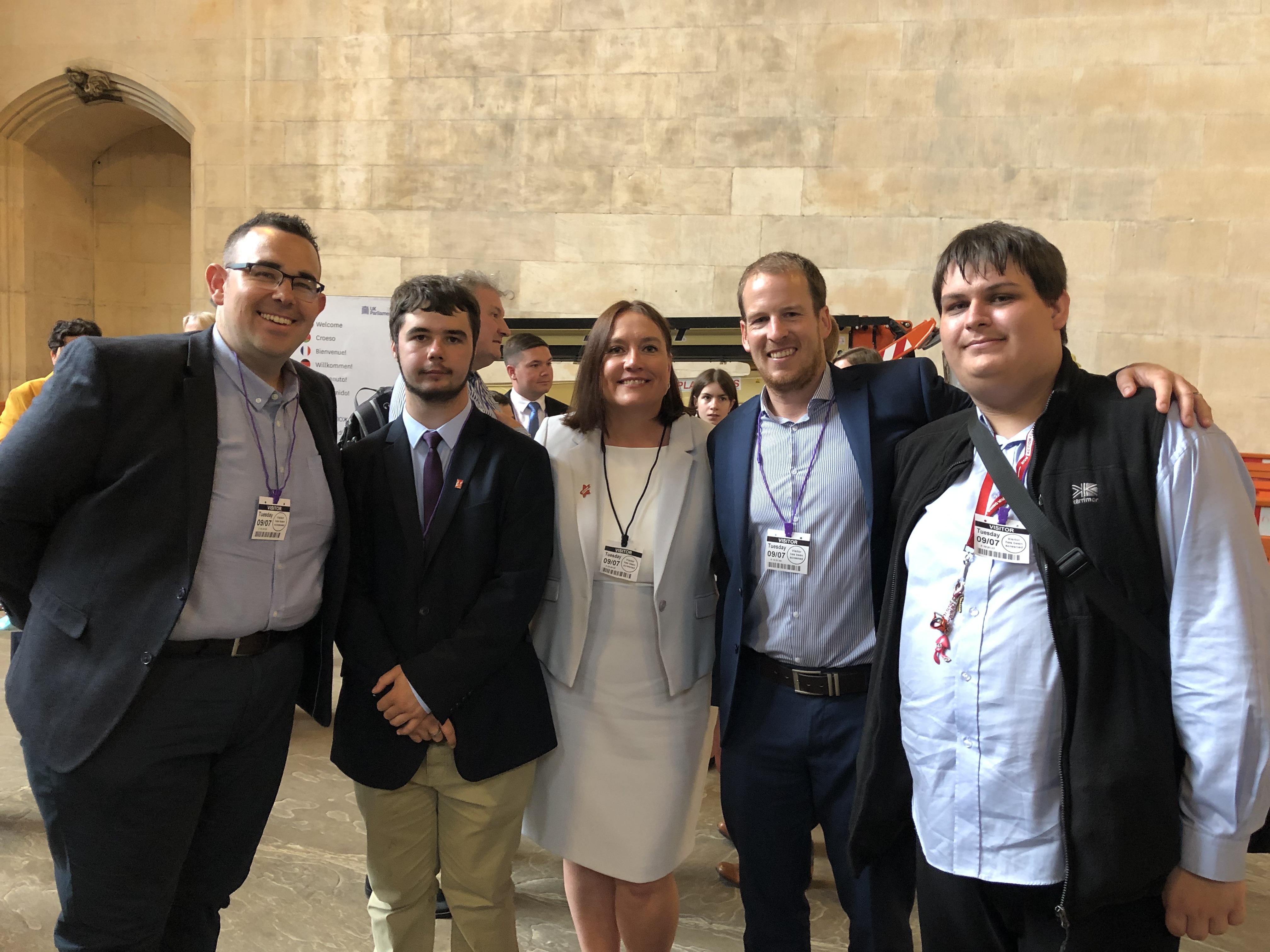 By Thomas Wade
On July 9th 1869 the Reverend Thomas Bowman Stephenson took in two children in a renovated stable and formed an organisation that is now known as Action for Children. 150 years later, on July 9th 2019, Action for Children celebrated their 150th birthday by introducing some new branding and their Choose Childhood campaign which were hosted in the Houses of Parliament and included High Tea.
I was invited to be a part of these celebrations along with Phil Preston, Mr. Hackett and Mr. Osbaldeston. We set off from Cardiff Central train station on a GWR train to London Paddington. On this train we discussed our plans for the day and did an interview about our thoughts. The train ride was a lot shorter than I expected, taking a little over 2 hours.  Once we arrived in London, we took a Bakerloo line tube to Piccadilly Circus, walked into Soho to have some lunch and then walked down the Houses of Parliament. This was a really nice walk, despite the hot weather, and we got to see some interesting sights on the way. We met up with some AFC people near the Houses of Parliament, before going through security.
We all had a drink in the Jubilee Café and spoke to more of the AFC staff for interviews for The Voice. Then we were invited to have a mini tour of the Houses of Parliament. We saw a few of the rooms and even got to enter the viewing room to see some MPs discussing some interesting topics. After leaving there, it was time to go to the party.  The party consisted of sandwiches, cakes, water and hot drinks, along with mingling with other AFC staff, volunteers, ambassadors and service users. We all went and started talking to people and sharing stories with others by ourselves. During the party there were some speeches given about the work AFC has done and will continue to do, and a speech from someone that AFC had helped. We also had a couple of MPs speak and saw some short movies that have been made for the Choose Childhood campaign. After that was done, we went back to mingling and interviewing people. Some of the people there were celebrity ambassadors for AFC that had been in various shows and movies, including Jessica Hynes, who had been in both Doctor Who and Harry Potter.
When we had to leave the Houses of Parliament, we got a Circle line tube from Westminster back to Paddington, where we all had a drink at a café and discussed what had gone well over the day. We did one final interview on the train home and said our goodbyes to each other at Cardiff Central.
I really enjoyed the opportunity to be a part of AFC's 150th birthday celebrations and I feel incredibly positive about the future plans and goals going forward. The new logo really feels like it fits perfectly for a charity that has children and young people at its heart, and the Choose Childhood campaign looks to be a great way for AFC to continue on with.  I'd also like to thank Phil, Mr Hackett and Mr O for the really fun day and the good company. I enjoyed spending the time with you all and hope you enjoyed the time with me too.
To listen to a podcast about our day and to listen to the interviews we carried out, please follow this link: